Best of Auction Websites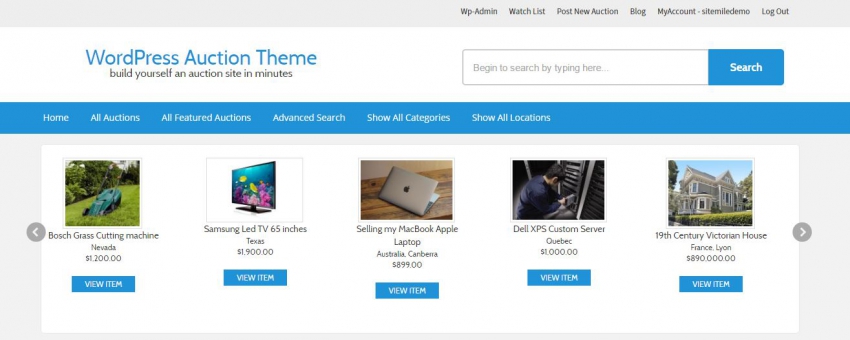 Auction websites are a great place for online users who like to shop. They provide yet another great platform for online users to bid and buy products online. You can find almost anything on the internet. Auction websites just provide a fun filled platform for online users to place bids and buy products. We have listed below some of the best auction websites available on internet.
eBay : eBay is one of the oldest and most reliable auction website over the internet. It offers a wide range of categories and products. If you have even a little knowledge about auction websites then you must have heard of eBay. Currently eBay is offering almost everything that can be auctioned.
uBid : uBid offers discounted products from well known companies like Sony, Dell etc for online auctioning. It is a well known name in the online auction community.
Bidz : This website specializes in auctions for authentic jewelry and watches on discounted prices. Anyone interested in buying jewelry or watches should place bids on this website.
Overstock auctions : It is a great auction website for buying discounted products from a wide range of collection.
Swoopo : This website auctions products from newly launched brands. Buyers can save more than 70% on some of the most elite products.
Government auctions : This website provides auctions and information about various great deals from government auctions sale. Users can view the details of the auction, including the items displayed, and either auction them for online (if available) or go for the live auctioning.
Auto Auction Center : This website provides auctions for automobiles in almost every U.S state. There are great discounts and buyers can get up to 95% off the retail price. One of the best websites for biding on and buying automobiles and trucks.
Liquidation.com : This website offers surplus inventory for auction. It is an ideal website to buy goods for your business. Get office equipments, computers and much more on the most competitive prices.
Gov-Auctions : It is one of the most reliable product rich website available for auctions in U.S. This website features auctions and deals on various government and police pre-owned and seized cars.
Car Auction Inc : This website provides information about all the secretly seized cars and vehicles available for auction in any particular area that the user wants. Users can avail as much as 90% discount on cars and vehicles displayed here.